Monroeville, Pennsylvania Business Insurance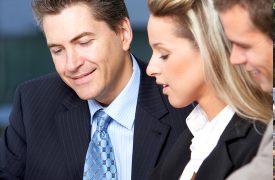 Century Insurance Consultants is committed to providing comprehensive insurance packages and employee benefit programs designed to meet the specific needs of your business. Our experienced licensed agents will conduct a thorough review of your business operations to target the risks and goals of your business. A plan, including commercial insurance products and employee benefits, will then be designed to help you minimize your risk and achieve your goals.

With access to over 50 top rated insurance companies, our staff is sure to find the most competitively priced business insurance packages available. We can provide comprehensive insurance protection for all of your business assets, including building, property, and automobile. General and Excess Liability coverage is offered at a variety of coverage levels. Risk management analysis programs are offered to help you operate your business in a safe and productive manner. Employee benefit programs are designed to provide affordable coverage to help you attract and maintain valuable employees.

Business Insurance Experts in Monroeville, Pennsylvania
At Century Insurance Consultants, Ltd., we can design a specialized package according to your property, liability, and casualty needs. We are also proactive in identifying any factors that may increase your premiums or change your risk, and provide consulting and risk management options to protect your business.

The following is a listing of some of the business insurance services offered: