About Century Insurance Consultants, Ltd.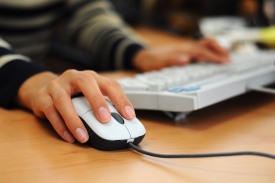 Century Insurance Consultants, Ltd. is an independent agency serving Pittsburgh and Monroeville, Pennsylvania since 1970. We are a multi line independent insurance agency representing over 75 top rated property, casualty and life insurance companies. We are proud members of Monroeville Area Chamber of Commerce and Museums USA.
We provide coverage for auto, home, health and general commercial insurance. Century Insurance Consultants, Ltd. is a leader in providing insurance coverage to specialty markets including City of Pittsburgh voluntary benefits, Medicare Advantage Plans, Museum Packages, Home Medical Equipment Suppliers, and Apartment/Condominium Packages.
We provide complete life, health and employee benefits. Our agency is committed to providing the highest level of professional insurance service with competitive premiums..

We want you to have a positive overall experience with Century Insurance Consultants, Ltd.. Our one on one service approach is our #1 goal for all our insurance clients. Give us a call at (412) 373-5454 or contact us through one of our quote forms, and we'll be happy to answer any of your insurance questions.
Staff Members
Main Location (map)